La Robla Green will comprise the first green energy generation plant from biomass with a negative CO₂ balance and the largest green e-methanol plant in Europe.
The project consists of Roblum and Robla Nueva Energía, two plants that, in an integrated process, simultaneously achieve clean energy generation and green e-methanol production, an increasingly demanded product.
Reolum, Tresca Ingeniería and Incus Capital are the three companies behind this initiative that seeks to revitalise this area of Just Transition.
León, 22 June 2023 – Reolum, Tresca Ingeniería and Incus Capital are the three promoters of La Robla Green, a new integrated green energy project located in El Crispín industrial estate in the municipality of La Robla in León. It is made up of two cutting-edge facilities: Roblum, the first green energy generation plant with a negative CO2 balacnce and La Robla Nueva Energía, the largest green e-methanol plant in Europe, a sustainable product with multiple uses in sectors such as pharmaceuticals and green mobility.
This integrated project responds to a demand for new business plans in the area linked to the new green economy and the common goal of curbing climate change, as well as the enormous challenge of eliminating net CO₂ emissions by 2050. Moreover, it fits perfectly well with the administrations' aim to promote quality employment in Just Transition areas.
Two plants working synergistically
Roblum is the first green power plant in the world with a negative carbon balance. This is possible because the CO₂ absorbed by biomass offsets the CO₂ produced in the facilities and, in the specific case of this plant, the CO₂ generated in the process of converting biomass into energy is captured and stored for use in green e-methanol production.. The plant's manageable output of around 290,000 tonnes of biomass will provide greater stability to the regional electricity system.
Biomass is a renewable energy source from the controlled combustion of organic waste, and from agriculture in Roblum's case. This waste represents millions of tonnes of material that, to a large extent, are currently not used. This is the case of Roblum's three main sources of raw material: maize straw (hardly used at the moment), rye straw (not suitable for feeding livestock) and rapeseed. Valorising this agricultural waste will bring additional benefits to local farmers and the subsequent creation of stable and quality employment in rural areas, a common location for biomass. Furthermore, this encourages the cleaning of fields, the improvement of their phytosanitary condition and a decrease in the use of agrochemicals and fertilisers.
On the other hand, La Robla Nueva Energía is the largest green e-methanol plant in Europe. At its facilities, the CO₂ extracted from the biomass plant is mixed with green hydrogen produced by electrolysing water with renewable electrical energy to produce a CO22neutral product that does not pollute water and remains liquid at room temperature. It is an essential product for decarbonising two sectors that face challenges in reducing emissions from their activities: chemical industry and transport.
La Robla Green project is therefore a key element in the ecological transition process in industries towards sustainable circular economy models and a strong response to the search for alternatives to fossil fuels in transportation through green e-methanol.
An economic boost for the region
To all this, we must add a very important objective for the companies behind the project: to revitalise an area, declared as Just Transition, where the population and economic growth declined since the dismantling of the old power plant and the progressive reduction of mining. This project will therefore imply an economic boost due to employment creation and the repopulation of a hard-hit area, which has lost up to 35% of its population in recent decades.
In turn, the municipality of La Robla in León is a perfect setting for the integrated project, due to its geographical location and its railway connections. This advantage makes it easier for the biomass plant to use agricultural waste that is not usually used. It also enables the green ethanol plant to be connected to the rest of Spain and to different ports for export to Europe and other continents.
Among other benefits,
the new project, whose construction is expected to be in the second half of 2024 and commissioning two years later, will attract talent and quality employment to a Just Transition area.
La Robla Green will involve a total investment of EUR 439 million and will lead to the creation of 450 jobs in the construction phase, as well as 190 jobs in the operation phase, of which 100 will be industrial and the other 90 related to the activity derived from biomass, for a production of 400 GWh/year, 34 MWth of heat network and 100k t/year of green e-methanol. In addition, La Robla Green will provide some EUR 16 million a year of revenue for the agricultural and logistics sector.
In short, this is a project that encourages the use of renewable natural resources (agricultural waste) for the region of Castile and León and valorises them for emission-neutral energy generation. In addition, it will promote the production of an essential component for the chemical industry, i.e., green e-methanol. A clear example of how it is possible to reactivate the economy of an area through innovation and a continued commitment to environment.
About the promoting companies:
REOLUM is a company specialised in the integral development of renewable energy projects, mainly wind, solar and biomass energy, founded and led by an experienced team, recognised and long-established in the sector, whose aim is to unite the concepts of profitability and sustainability.
TRESCA INGENIERÍA is a company from León that offers top services in the industrial engineering and consultancy field. With a consolidated track record of 20 years, TRESCA INGENIERÍA has worked in up to 30 countries around the world in key industrial sectors and has become a benchmark company in industrial applications and green hydrogen mobility and, consequently, a standard bearer for this resource to achieve climate neutrality and the economy and industry decarbonisation.
INCUS CAPITAL INCUS CAPITAL is an independent and private real estate investment advisory firm with local offices in Madrid, Lisbon, Milan and Paris. The firm, established in 2012, is an advisor to over EUR 2,000 million of assets managed through European equity and credit funds.
Dossier and photographs of the project on this QR: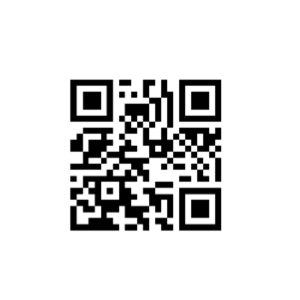 Ruth Molero Malvárez
Dept. Communication LA ROBLA GREEN
Tel: 619 85 42 01
E-mail: comunicacion@laroblagreen.com