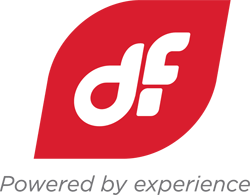 Duro Felguera was entrusted with the responsibility of the engineering, procurement, and construction (EPC) of the terminal, which boasts a capacity of 107,000 m3 and comprises 12 tanks, a monobuoy, and 23 multi-product dispatch units.
The design of the terminal was handled by Tresca Ingenieria, which was in charge of the process phase, the description of purchases, and the necessary blueprints and calculations for its construction.
The project involved building a new terminal for receiving, storing, and sending fuels for the reception of products by sea and their delivery to the storage terminal. The terminal is also connected to the Submarine Line for the purpose of receiving products.
It has facilities for receiving diesel, gasoline, and fuel alcohol, storage facilities with storage tanks for these products, and dispatch facilities for tank trucks.
Ilo is equipped with 2 submarine pipelines for the discharge of hydrocarbons and 1 for the discharge of ethanol.
-Number of tanks developed: 12 tanks.
-Total volume tanks: 107,000.00 m3.

Civil

Electric

Mechanical

Instrumentation and control

PROCESS

site management and supervision

consulting


purchasing management

integrated project management