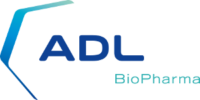 TRESCA was contracted by the owner for the design of the project, which consists of the definition and construction of a new plant adjacent to the fermentation warehouse that will house the facilities for the preparation of the fermentation culture media.
Also, a new primary and secondary pre-fermenter battery is defined to reinforce the multi-product fermentation capacity of the fermentation warehouse.
TRESCA Ingenieria relies on a team of experts in Pharmaceutical engineering who can conduct the entire process development, enabling the property to have a single entity in all the project phases.

Legal

Civil

process

Instrumentation and control

purchasing management


site management and supervision