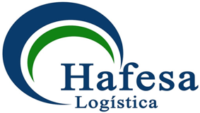 Hafesa acquired a terminal in Alcázar de San Juan and made the necessary modifications to enable the storage and distribution of 3000 m3 of diesel, along with its corresponding dispatch in tanks to its network of stations.
TRESCA Ingenieria is responsible for the design of the terminal assuming owner's engineering functions.
The adaptation and rehabilitation of the Hydrocarbons Storage Plant (Diesel) in Alcázar de San Juan. A series of works were undertaken to prepare the facilities for their commissioning.
3 tanks of 1,000m3.
Pumping house.
A loader for truck filling.
Filling system from railway.
In addition, engineering services were provided for technical assistance during the commissioning of the plant.

Civil

Electric

Mechanical

Instrumentation and control

PROCESS

site management and supervision

consulting


purchasing management

integrated project management